Latinx Startup Alliance aims to help entrepreneurs achieve their dreams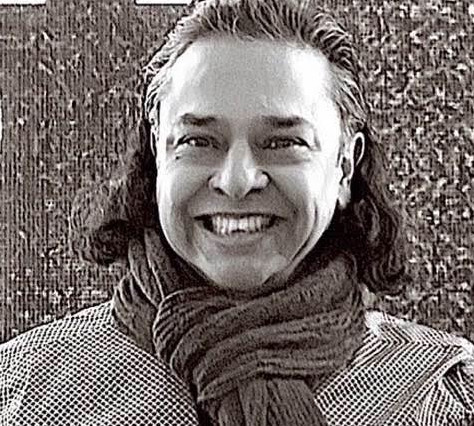 Founder of the Latinx Startup Alliance, Jesse Martinez was invited to share his journey as an entrepreneur as part of the Entrepreneurship Speaker Series at California Lutheran University.
To start off Martinez' discussion, "NADA is Impossible in Tech entrepreneurship," Dean of the School of Management Gerhard Apfelthaler said the Latinx community is essential in the recovery of the U.S. economy.
If the Latino economy in the U.S. were its own sovereign country, it would be the eighth largest economy in the world, Apfelthaler said. 
"This country is exceptionally dependent upon the Latino community–dependent is the wrong word–it's an integral part of our economy which puzzles me why we don't see more Latino entrepreneurs," Executive Director of the Steven Dorfman Center for Innovation and Entrepreneurship Mike Panesis said during the Zoom event.
Through the Latinx Startup Alliance, Martinez said he works to encourage and cultivate the Latinx entrepreneurial community. He said the journey that led him here started with him catching the startup bug.
After working in sales and computer networking, he resigned to launch his first startup, which was one of the first portals for the Latinx community. As they were raising funds for this startup, they didn't close deals in time to make it a success.
"Although I didn't earn an MBA with a piece of paper, I earned it by doing my first startup," Martinez said during the Zoom event.
He said he continued his journey by working for corporate america, then started doing his own consulting from 2008 to 2010. In 2010, he decided to create another startup: the Latinx Startup Alliance. It is now going on 10 years of being around.
"It was out of a personal need that I had. It was out of a startup founder not being able to find the resources, so we launched this non-profit and little did we know this work would take me to the White House four times," Martinez said.
Martinez said the Latinx Startup Alliance has worked over the years to create awareness around what tech is, the meaning of it and the opportunities around it. He has also found a way to make founders' journeys less lonely by connecting like founders together.
He said Latinx Startup Alliance works to offer startups connections through Facebook, access to TechCrunch, and other tools and guidance a founder may need in their journey. They also prioritize the acceleration of startups by mentoring and providing the guidance necessary to founders in order to build up their startups.
Martinez said he concerns himself with questions like how the company can get more Latinx founders started, how they can give them access to capital, how they can get Latinos into venture capital and what their abilities are to raise their own funds. He said he is able to better support founders because now there are more resources available.
To new entrepreneurs, he advised thinking of ways to give back, help others and be anything from a mentor to a sponsor for others. He said another key is to make sure you're always asking for advice and asking questions.
"I think the biggest takeaway with all the applicants I've worked with is it's okay to fail. Make sure you take those lessons learned from that failure and apply it to whatever else you're working on next," Martinez said.
The Entrepreneurship Speaker Series was created by the Steven Dorfman Center for Innovation and Entrepreneurship.
"It's a space for entrepreneurs to share stories," Community Manager of HUB 101 Kristin Bell said in a phone interview. "That includes their challenges, successes, any obstacles they've overcome, and lessons they've learned."