CLU presents its first fully-staged opera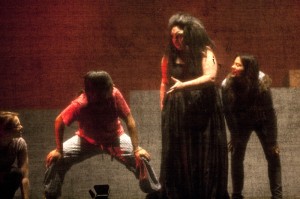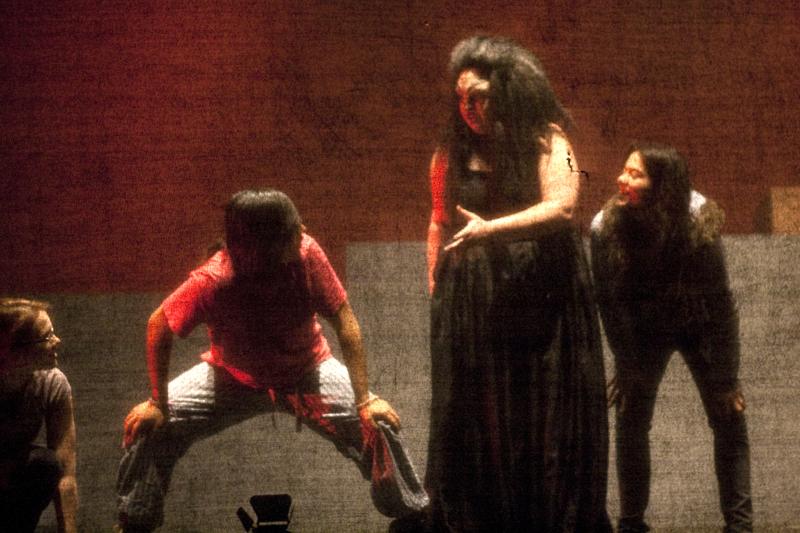 There seems to be a negative undercurrent associated with opera. It distinctly takes the shape of Brunhilde standing center stage adorned in a chest plate and Viking helmet, mouth wide in mid-song, chest heaving, eyes bulging, as she serenades a sleepy audience of middle-aged, middle-class accountants and high school teachers in a language that nobody understands about a story that nobody feels any real connection to.
But there is a presence at California Lutheran University that begs to differ. What they offer is a resounding promise of love, loss, passion and pain, all centered around the convergence of power and status. The Preus Brandt Forum is being transformed into a scene out of "Troy" to house "Dido and Aeneas," the university's first fully-staged opera, from Feb. 28 to March 3.
Ask anyone who is a part of this ambitious production and they will list everything from musical relatability to costume and set design as elements that make their production of Henry Purcell's poignant opera a truly unique experience for the cast, crew and audience alike.
Junior Ashton Williams, whose credits for the opera include stage management, prop and sound design.
"Our director, Heidi Vass, has decided that this isn't going to be a 'park and bark' opera," said Williams. "She's trying to combine more of a musical-theater feel with it so that people, especially Cal Lu students, aren't bored  or intimidated by it."
A three-act opera, "Dido and Aeneas" is a relatively short production for its genre. Set in Troy, it follows Dido, the queen of Carthage, and Aeneas, a Trojan prince, as they struggle to marry their love for each another with each of their personal struggles for power and influence.
Russell Fletcher, a junior, plays the role of the hero Aeneas. He insists that where many elements of opera fall flat, "Dido and Aeneas" excels.
"There isn't an element or a character in this opera that someone, on some level, can't relate to," said Fletcher.
The cast and crew, made up almost entirely of CLU students and faculty, have been preparing to stage Purcell's opera since late 2012, adding up to what Williams estimates is hundreds of hours of work.
It wasn't until the show's director, voice professor Heidi Valencia Vass, first heard the aria "Dido's Lament" that her unique vision and passion for "Dido and Aeneas" was born.
"It's one of those pieces that stirs you," says Vass. "You never forget it."
But if sweeping Baroque melodies aren't convincing enough to motivate the average student to see the opera for themselves, the crew is prepared to present "Dido and Aeneas" in a way they believe patrons will never forget.
Vass says that her vision includes incorporating elements from various cultures to create a "beautiful, immersive event" that will help the overall theme resound with students. According to her, it is the premise of status and "shifting paradigms" that she wants to convey to the audience.
Students make up a large part of the set design, some painted head-to-toe as pillars, as wind, or as sea, and some with costumes based around Greek architecture. The key characters are set up on levels, representing the rise and fall of their influence and giving the audience a visual representation of this idea.
For the theater and music departments to come together to work on "Dido and Aeneas" as the first fully-staged opera is enough reason for students like Williams and Fletcher to be excited, as it signifies a sense of growth  within the arts community on campus.
"It just means that our music department and our theater departments are growing. It means we have the talent to finally be able to do it. It means that our professors and design teams are all really excited for it," said Williams.
The cast and crew of "Dido and Aeneas" promise a tragic love story that explores the ideas of power and hierarchy and morality, and they're telling the story in a way that hasn't been done before. The minimalistic set design paired with the adventurous costuming and musical dexterity of the opera's performers come together to make a package Fletcher and his peers are sure won't be lost on the audiences.
"There are multiple levels of physical and psychological and musical elements that we experience and can absorb in that world [of "Dido and Aeneas"]," said Fletcher. "Why wouldn't you go?"
Christa Price
Staff Writer
Published Feb. 27, 2013