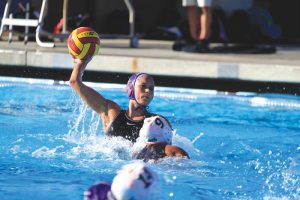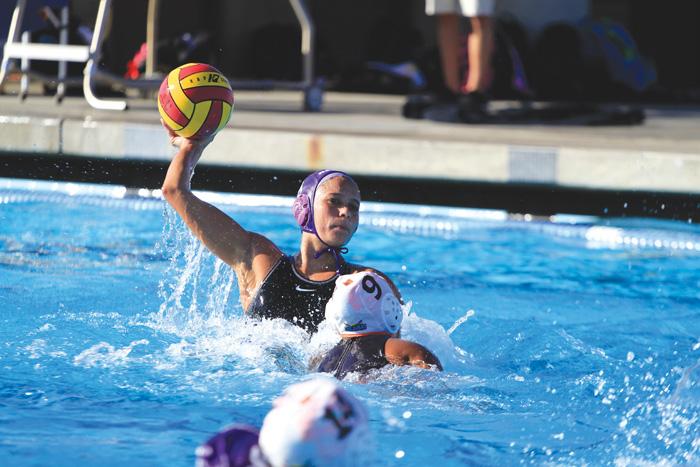 As the Regals water polo team rang in Senior Day on Saturday, they made sure to show University of Redlands that CLU understands just how important teamwork is.
In a must-win game for the Regals, the team netted five combined goals in the third and fourth quarters. Spectators watched as the defense executed and held Redlands to just one point each frame to claim a victory over the Bulldogs.
Freshman Amanda Jones proved that although she is young, she can live up to high expectations. Leaving all intimidation on the pool deck, Jones produced the best game of her collegiate career with a three-goal, two-assist performance.
"I was really happy with how I played in the game. The coaches expect me to go out there and compete at a high-level pace, which can be tough sometimes as a freshman. I'm still learning a lot, so being able to succeed today was a really great feeling. It finally felt like I was contributing," said Jones.
Sophomore Jordan Card believes the Regals' positive attitudes boost team morale and help them play strongly as individuals and as a team.
"What has really helped us compete well is just staying positive and trusting each other," said Card.  "Once we were able to trust each other while we were playing, we've been able to flourish as a team both offensively and defensively. Being positive is always a key factor on a team, or at least it should be. Even if we're having a bad day, our team tries to stay positive and normally good things happen, like today."
Motivation also gives the Regals a consistent edge. With two drawn ejections and an assist, senior Morgan McCardell had a few words about the importance of motivation that her team is able to bring to each game.
"I would definitely say that the motivation I get from our team definitely helps me and pushes me to compete at a higher level. The support that I receive from these girls is absolutely the best thing to continue to want to play better," said McCardell.
McCardell and senior teammates Kylee Tomasetti, Jane Galluzzi and Shannon Streeter were recognized pre-game with a celebration of their success as Regals.
The win against Redlands was a great accomplishment for these seniors, who are getting ready to graduate, leaving behind a legacy that the underclassmen will carry on.
Sophomore Illissa Mestas is not looking forward to the void that will be left after her senior teammates graduate.
"We have experienced so much together as a team and the seniors have done nothing but contribute positively," said Mestas.
"They showed us that a championship is not out of reach and that we can accomplish anything we put our mind to. Next year is going to be very different without these four girls, and our team will have to make an adjustment and work to attain their amazing leadership."
The Regals (10-14, 4-3 SCIAC) round out the regular season on Wednesday, April 17, when they travel to Las Flores Park to take on La Verne at 5 p.m. Make sure to follow @CLUechoSports on Twitter for more updates.
Abby Sturgeon
Staff Writer
Published April 17, 2013