Vacancies in Important Roles at Cal Lutheran
California Lutheran University is missing some crucial members on its faculty team.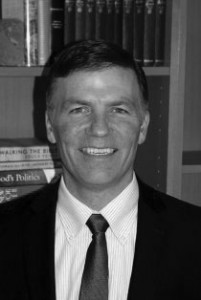 Two occupations stick out as important positions that the university is working to fill.
These roles on campus that are currently vacant include a Chief Information Officer and a Vice President of Student Affairs.
A CIO is accountable for all things technology on campus. This position is responsible for information at the university that includes things such as student records, access to electronic resources and also technology for teaching.
The VP of Student Affairs is one of five vice presidents. This particular VP position oversees anything that has to do with student affairs. These affairs include student life, resident life, international students and all conduct within student affairs.
While these positions are important to the life of every student enrolled on campus, it is easy to assume that many students are unaware of this issue.
Students seem to not know about the issue. Junior Katie Moyer said she didn't know they didn't have anyone employed for the two positions.
"I guess that means that there is less input of ideas and less help to plan student affairs," Moyer said.
While Moyer's concerns are valid, the university has designed its faculty members to be able to step up in any positions absence in their particular field. Cal Lutheran is in by no means suffering by these roles being unfilled because the team works so well together to pick up the extra slack.
The responsibilities of these positions are being well taken care of for now, but that does not mean that Cal Lutheran is not actively participating in the search for candidates for these senior level positions.
For each of these positions the university has put together a committee of faculty members to explore through applicants. With over 100 people applying for the CIO position and over 70 applying to serve as the VP of Student Affairs, this process is very time consuming and not taken lightly.
The search committee chair for a new CIO is Associate Professor of Information Technology Management Dr. Paul Witman. Witman and his team are working to find a qualified individual to take on these responsibilities.
"Were looking for a mixture of things, were looking for good leadership skills, somebody who can look at a problem space and opportunity space and look for the best advantages for that," Witman said.
Witman also said whoever fills this title should be able to collaborate with other job titles on campus as well.
"[A CIO should be] able to collaborate with finance and enrollment and VP of Academic Affairs. Being able to collaborate with all those people to say, here's how information and technology can make what you do better more efficient and more effective," Witman said.
The search committee chair for the VP of Student Affairs is Leanne Neilson, Psy.D, the Provost and Vice President for Academic Affairs.
Neilson and her committee are also in the middle of the search for someone to fill this position. There are many different aspects of what kind of qualities needed to be an exceptional VP of Student Affairs.
"The person needs to be student centered and we need somebody with good leadership vision to look at the future of Cal Lutheran and the future of what we need to provide for students," Neilson said.
Neilson also commented on the qualities her committee and her are looking for.
"We also need somebody who is a good manager because they are over seeing a large staff so they need to have both those visionary skills and leadership skills as well as an understanding of the ways that all of the various areas under student affairs works," Neilson said.
Both Witman and Neilson and their respected committees have a lot of work ahead of them to fill these vacant positions on campus.
Recently Dr. Michael R. Hillis filled the position as Dean of the Graduate School of Education, and will begin in June.
According to an email sent out by Leanne Neilson, Dr. Hillis comes from Pacific Lutheran University in Washington. He was the current associate dean and director of education programs for the School of Education and Kinesiology.
The extensive search for a new CIO and VP of Student Affairs should hopefully be filled by the end of the spring semester.
Heather Tomaszewski
Staff Writer
Published March 11, 2015