Sophomore Hit by Car on Cal Lu Campus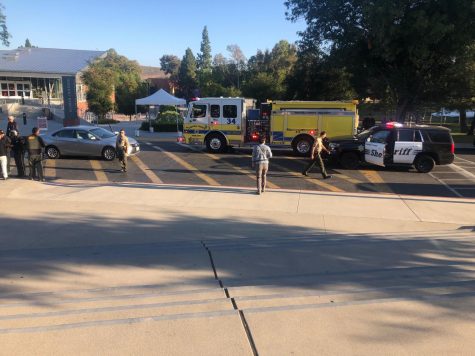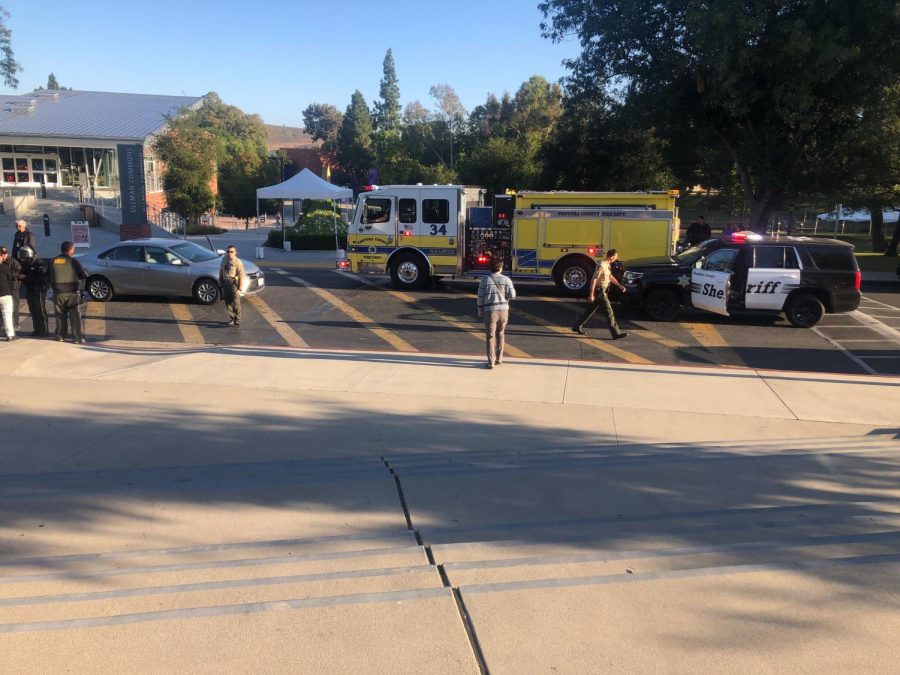 A student at California Lutheran University was hit by a car at 8:02 a.m. on Tuesday, Oct. 15 while walking to class.
Sophomore Gabby Nyberg was using the crosswalk between Ullman Commons and the Spine when she was hit. Nyberg was transported in an ambulance to Los Robles Regional Medical Center, where she was cleared for release hours later with minor injuries.
Nyberg said that she had looked both ways before the incident and saw a car down the street. She said she thought she had enough time to cross or that the driver would stop.
"I was really close to making it to the end," Nyberg said.
Nyberg said she turned when someone yelled, and it was then that she saw the car coming at her.
Senior Alex Chatoff was walking to the Student Union to print something when he "heard a really loud crash."
Chatoff said he heard Nyberg screaming and ran over to help. Chatoff said there were already people standing around her and one was on the phone with 911.
Chatoff said Nyberg appeared to be in a lot of pain and was yelling and screaming.
"I walked up to her and I got down on my knees and I laid out my hand and said 'Here take my hand and squeeze it as hard as you want,'" Chatoff said.
Chatoff said he was trying to distract her and keep her calm before the ambulance arrived.
Campus Safety Supervisor Robert Sadeh said Campus Safety arrived before emergency personnel, but after 911 had already been called by a witness.
Sadeh said emergency personnel arrived on-scene around 8:06 a.m.
Campus Safety guided emergency vehicles to the location of the incident then blocked off the street to other vehicles, Sadeh said.
Chris Paul, assistant dean of students and director of Residence Life and Student Conduct, said she went to the scene of the incident after she saw and heard emergency vehicles. Nyberg said Paul was with her when she was put in the ambulance and that she contacted Nyberg's parents.
Sadeh said emergency medical technicians transported Nyberg to the hospital quickly because "nobody knew the extent of her injuries."
Nyberg said the hospital staff monitored her and ran tests, scans and x-rays. She was released from the hospital around 1 p.m., five hours after being hit. Nyberg said she mostly has bruises, but feels sore all over her body.
Witnesses told Nyberg she rolled over the car and dented the hood.
On Sept. 18, Campus Safety sent an email to Cal Lutheran students, faculty and staff regarding increased pedestrian safety operations, and how both pedestrians and drivers can contribute to safety.
The driver – who is not in the directory as a student or faculty member – stayed at least until the ambulance left, Paul said.