Cal Lutheran joins the conversation on diversity in physics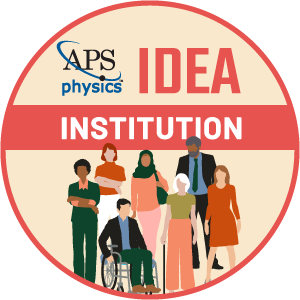 Physics is an area in academia that has historically lacked diversity.
In a 2014 survey conducted by the American Institute of Physics, researchers found that there were "fewer than 75 female physics and astronomy faculty members who are either African-American or Hispanic in the entire U.S."
California Lutheran University is one of 100 organizations that recently joined the American Physical Society Inclusion, Diversity, and Equity Alliance, or APS IDEA, to try to change this.
"Physics is not known for being particularly friendly to people outside of a certain demographic, which is basically white males," Mary Oksala, assistant professor of physics at Cal Lutheran, said in a Zoom interview.
APS IDEA is an organization that aims to "address long-standing, systemic barriers that have led to a gross underrepresentation of marginalized groups in physics," according to their September press release.
Oksala said past efforts to make physics more diverse and inclusive have been unsuccessful for one reason or another, but "APS IDEA is trying [to] change the culture of physics and physics departments and physics institutions."
Oksala said the vast network of organizations involved in this program will work together to identify the issues and develop best practices that will increase diversity in the field–but they do not expect this to be done overnight.
"For us, it was seemingly really important when we look at the mission of the university, our designation as [a] Hispanic-Serving Institution, the role that we all want to play in making sure that all of our students, no matter what they identify themselves as, are successful and feel supported and welcome," Oksala said.
The Cal Lutheran Physics Department has taken a shared governance approach by including not only three faculty members, but also two paid students in their APS IDEA committee.
Oksala, the Physics Club advisor, approached club president Carolina Groff Hinojosa about joining the committee. Groff Hinojosa said accepting the offer was an obvious choice.
"The APS IDEA is trying to have physics programs around the country become more inclusive and more open and have more [opportunities] for people to share their opinion on the issues they think are most important," Groff Hinojosa said in a phone interview. "In a lot of STEM fields it has been getting better, but for some reason physics keeps having a lot of disproportionate demographics in their students, so that's something the APS IDEA program wants to deal with."
Groff Hinojosa said while the organizations represented in APS IDEA are in their early stages of discussion–only beginning virtual workshops this fall–Cal Lutheran's committee is starting to identify key issues. These issues will be used in the development of long-term strategic plans that may include community outreach on campus and eventually in local schools to encourage a diverse student population to study physics.
 "We have to find ways in which we systematically change the culture of physics and… change implicit biases in the education process," Sebastian Carron, assistant professor of physics, said in a Zoom interview.
Carron said educational opportunities are often unequal among students based on their socioeconomic status, as primary school funding causes variance in the quality of education students receive–prior to even applying for university.
"I would do anything to [help students] realize their goals," Carron said.