New coordinator of Project CHESS: 'we're very lucky to have her'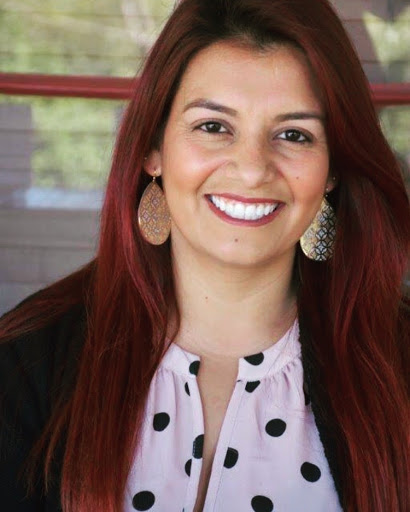 Leer sobre esto en español aquí.
Betty Ortiz began serving as Project CHESS coordinator for California Lutheran University earlier this semester. Ortiz brings a wealth of experience, as she has served in a similar position in a Title V HSI program at California State University Channel Islands since 2016 and previously conducted research regarding Latino retention and success in higher education.
Ortiz, who earned both her bachelor's and master's degrees from Cal State Channel Islands, said, "My thesis was actually on Latino males. I think it was titled 'What are the sociocultural barriers that impact Latino males from a two-year institution to a four-year institution,' so project CHESS directly aligns with my research interest and my thesis."
Project CHESS, or the Collaborative for Hispanics in Higher Education & Student Success is a collaborative program that aims to help guide Cal Lutheran and Moorpark College students through their pursuit of a college degree through workshops and peer mentorship.
Project CHESS is funded through a Title V Hispanic-Serving Institution grant awarded by the Federal Department of Education in 2018. The grant is in its second year out of the five for which it provides funding.
"Betty was our Project OLAS coordinator, which was one of our Title V HSI grants that we had at Channel Islands. She made sure that the grant was running and she coordinated all the different efforts," Cal State Channel Islands University Culture Pathways Manager Monica Ocampo said in a phone interview.
Ortiz helped with the administrative and financial parts of the program, serving as the main contact for various activities she was involved in, Ocampo said.
As the new CHESS program coordinator at Cal Lutheran, Ortiz said she deals with administrative tasks involving payments, managing the budget, scheduling events and logistics.
"Ultimately I'm supporting the director, so whatever the director has in vision for the project and initiatives, I support that," Ortiz said in a Zoom interview. "It's a little of both administrative, budget, and then to some extent also programming support."
CHESS Program Director Silvia Neves said in a phone interview that the search for a new program coordinator, which she got approved to be changed from a part-time to a full-time position, began after the position became vacant in October 2020. She said the university began searching for a candidate through a search committee in early December 2020.
"Some of the things that were highlights in her application was her experience working with Title V grants and her interest, more than experience, in working with Latino students who want to transfer from college into a university which is one of the goals of the project," Neves said.
Director of HSI Initiatives Paloma Vargas said in an email interview that Ortiz's position was mostly unchanged, with the biggest change to the program being the changes in personnel. Vargas said she is confident that the CHESS coordinator will perform well at her job.
"I met Betty recently and we're so happy she's joined the Cal Lutheran community and the CHESS program. She brings a great deal of experience and has particular interest in the success of males of color in the college setting," Vargas said. "More specifically, Betty's master's thesis focused on this topic and she's helped implement Title V programs in other institutions. We're very lucky to have her."