Gregor opens up about indigenous experience in academics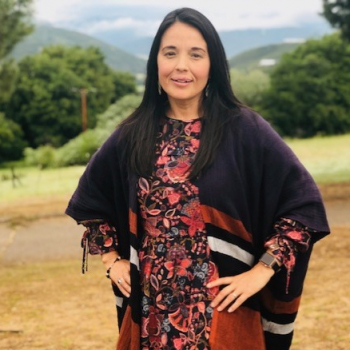 International Women's day was celebrated on Tuesday, March 8 and California Lutheran University hosted a talk. Programs Director of Ethnic and Race Studies and Associate Dean of Equity, Inclusion and engagement at Cal Lutheran Lorena Muñoz, Ph.D., organized a Zoom Webinar that welcomed Theresa Gregor, Ph.D., to talk about being an indigenous woman and her experience in academics.
Gregor grew up on the Santa Isabel reservation, which is located in San Diego County. Her family is originally from Madagascar, but they were removed and relocated to her current reservation where they have stayed. She remained on the reservation, and raised her own family there.
"Her line of study in her Ph.D. academic work, and also her community, and her engagement in workmanship has all really been geared towards indigenous communities. She has worked in tribal council, many capacities, and worked with universities and departments of higher education to help them figure out the process of land intentions," Muñoz said.
Gregor did all of her graduate work and higher education through community college, until she decided to further her education at California State University San Marcos, as it was very close to her home. She said she chose that university because she had other females who encouraged her to do more with her education.
"I was fortunate to have wonderful female mentors who guided and helped me realize that I could become more than a High School English teacher, and I might actually become an academic, where going onto graduate school wasn't just a dream where I had to be much older and have more resources to accomplish it," Gregor said.
Gregor does a lot of work with Indigenous communities, where she helps to develop non-profit organizations that support those communities, and works to build leadership capacity which focuses on resilience and sustainability within these communities.
Gregor said that besides helping out communities, she also has a passion for helping women that want to pursue a non-traditional path as their career. She also encourages women that want to pursue a career, but don't know where to start or don't believe they can have their own career.
"My advice to young men and women of color or non-traditional students in college is to not let fear stand in the way of your dreams. I would encourage them to make connections with their mentors and other professionals that they respect or admire, and take seriously their advice and guidance," said Gregor.
Gregor said in her presentation that it is important for individuals that want to succeed to reach out to any possible resources and to work hard. Gregor said people come from many different backgrounds and cultures, and a few steps in the right direction can lead them to many opportunities.
"So I always talk to my junior students like, this is a really pivotal time in your life where you can make some radical decisions and take advantage of your opportunities, when you feel all of that energy around you it nudges you in a certain way," Gregor said.
Gregor shared her own personal experience about how she was encouraged to follow her path all on her own, and found she could pursue more than she ever thought she could. She now uses her story to lead by example and encourage others to pursue their goals.
"She has been able to gain her strength in who she is, and her identity as an indigenous woman to really keep moving forward. It's not like she's just doing this for her and her family, she's doing it for her relatives which include all indigenous communities and all oppressed and marginalized people," Muñoz said.
Gregor said she will continue to inspire others with her story and show compassion for indigenous communities that look up to her for guidance.