Makeup for all: Beauty Mag Cosmetics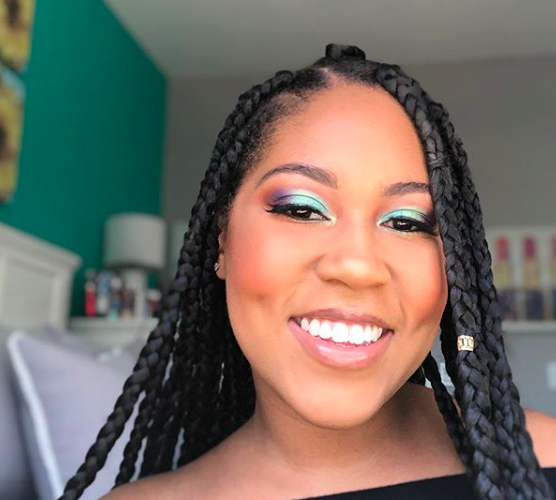 Beauty Mag Cosmetics, a luxury makeup brand that aims to cater to all skin types, is set to launch this fall.
"It is a Black female-owned cosmetic line that is cruelty free, featuring [products] for under $20," said Aliyah Wimbish, California Lutheran University Class of 2019 alumna and founder of Beauty Mag Cosmetics.
Beauty Mag Cosmetics will sell everything from false lashes to lip gloss, and Wimbish said she is focused on creating products that are vegan, safe for sensitive skin and serve all demographics.
Wimbish's brand will be promoted through makeup models of all backgrounds, races and ethnicities, including Latinas, Black women and Middle Eastern women, among others, who often aren't the target market in a lot of other makeup companies, Wimbish said.
Wimbish is a self-taught makeup artist, and in her spare time, she creates different makeup looks which are shared on her Instagram page, @brushed_by_li.
Being a Marketing Communication student at Cal Lutheran gave Wimbish the time and opportunity to not only think about inclusion in makeup, but how she could develop her passion for makeup into a business.
"I took an entrepreneurship class, and actually really liked it [because] it inspired me and helped me with the process," Wimbish said.
Since it takes countless hours of planning, signing forms and applications to start a business, Wimbish leaned into support from her sister, Tyler Wimbish and cousin, Aryana Carpenter to help her vision come to light.
They both got involved with Beauty Mag Cosmetics because they wanted to show their support for Aliyah's dream in any way they could.
Both Tyler Wimbish and Carpenter have taken college courses that have equipped them to help Aliyah Wimbish build a successful company.
"I was a Business Administration major, took plenty of entrepreneurship classes, and my previous job was drafting legal contracts, so I've helped [Aliyah] through all of that because I have knowledge in that," Tyler Wimbish said.
Carpenter is currently in college, studying business, and has taken various marketing classes.
"My job within the makeup line is marketing director. I help her with packaging and color swatches [in an effort to] make her vision come to life," Carpenter said.
Wimbish said she plans to launch her business in mid-November.
Prospective customers can join the mailing list on the website and follow the company's Instagram page @BeautyMagCosmetics to stay updated about product launches.